September 10th, 2021
Asia-Pacific Clinical Supplies Webinar Series
Do you want to learn more about Direct-to-Patient distribution?  If so, you won't want to miss the inaugural Asia-Pacific Clinical Supplies webinar!
Register Now!
Learn More!
5th - 7th October 2021
GCSG 2021 European Virtual Knowledge Forum - REGISTRATION UPDATE
Registration opens next week!
Tuesday, 3rd August – Sponsors & Exhibitors
Thursday, 5th August – General Registration
The GCSG 2021 European Virtual Knowledge Forum will be held October 5th – 7th, 2021.
Register Now
May 1st - 4th, 2022
GCSG 2022 US Conference
Save the Date!
Planning for our IN-PERSON conference has begun!  We will be picking up where we left off in 2019 – back in San Antonio, TX!  We hope you and all your colleagues can join us for what will certainly be a fantastic event! Mark your calendar now for May 1st – 4th, 2022!
Check back often for additional information!
Learn About GMP
Learnaboutgmp is an accredited training platform specifically designed for the pharma and biotech sector. It's an all-in-one toolkit for life sciences training departments AND it is now available to you as part of your annual GCSG membership!
Learn more
GCSG is dedicated to keeping you connected, informed and safe. Please click the link below for more COVID-19 information.
COVID-19 resources
GCSG is a professional, not-for-profit organization consisting of highly motivated volunteers from every segment of the clinical supplies industry.  We are entirely focused on advancing and improving the Pharma and Biotech clinical supply chain. We do this in a friendly, energetic way by engaging, developing and providing our members with conferences, continuous education, scholarships, networking and solutions
See what some of our attendees say about our GCSG conferences!
As an Exhibitor and Sponsor company, this is the best conference you can attend.
Friendly forum to discuss ideas and ask questions. Excellent basic knowledge on import/export strategy shared.
Highly recommend the bootcamp for those looking to expand knowledge, irrespective of their level of experience. The presenters were organized and thorough and very engaging with the audience.
Good level of detail. Well organized and engaging presenters. It was great to be able to openly discuss challenges with the whole group and share experiences/ best practice
If you are looking for a course which is well run, well presented, informative and provides an opportunity to network with your peers, then look no further. I would recommend the bootcamp as a way to refresh/compare on techniques and  best practices.
This event was really cool, I think everyone really enjoyed it. I chatted with many folks in the GCSG community over the past few days. I was pleasantly surprised at the operations and layout of this event. I hope every other event follows your lead on this process. It worked really well.
I had a great time attending GSCG this year, it was my first one. I hope to attend an in-person event soon!
That was by far the best virtual conference I've attended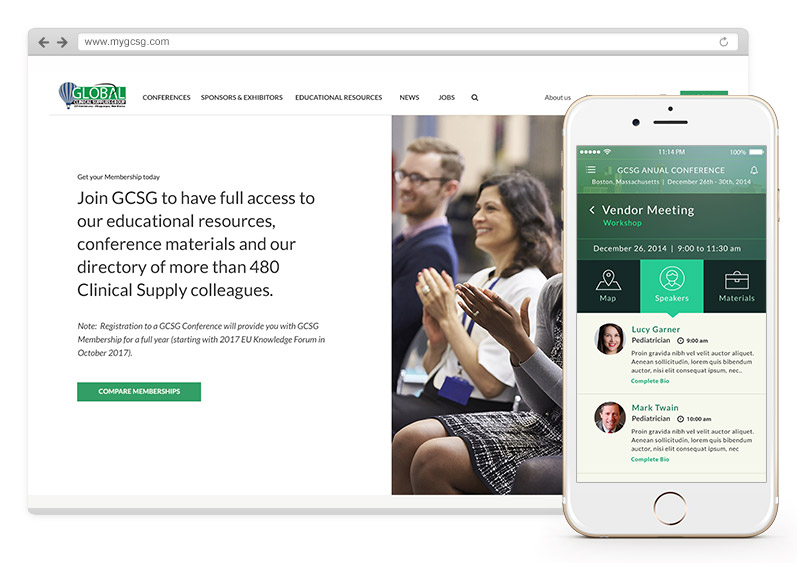 2
Annual Conferences with plenty of networking opportunities!
200+
Professional and Personal Development Programs
Privacy Statement
We take the privacy and protection of data and information seriously and are committed to the confidential management of the personal information we collect from our members and conference registrants. The information we collect includes, but is not limited to, contact details and limited personal data included in your member profile. We use this information to send you newsletters and other e-mails to keep you up to date with GCSG news, events, products and services that may be of interest to you. We do not sell or rent any of the user information we collect. Please contact admin@mygcsg.com if you have any questions.
Education
Featured educational resources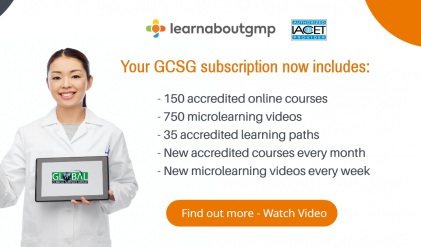 26 April 2021
Personal Development
Learnaboutgmp is an accredited training platform specifically designed for the pharma and biotech sector. It's an all-in-one toolkit for life …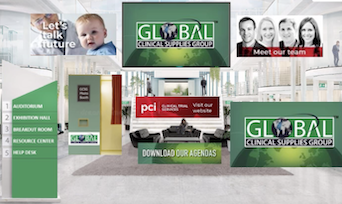 23 April 2021
Conference
Learn how to navigate the virtual venue of the GCSG 2021 US Virtual Conference by watching our preview video!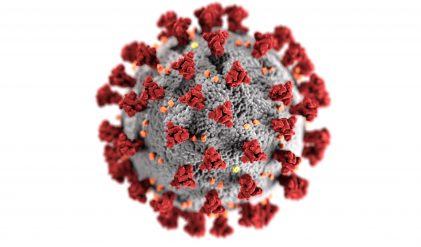 24 November 2020
Communication
As the COVID-19 pandemic began to affect global supply channels, clinical supply organiza­tions had to quickly pivot to ensure Investigational …