Patient Testimonial: Katie Ortman Doble – Sponsored by Midwinter Solutions
Date:

25 April 2023

Time:

-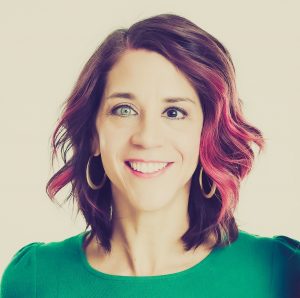 Katie Ortman Doble is a patient advocate, writer and motivational speaker who inspires through her witty and optimistic outlook as a stage 4, ocular melanoma survivor. Doble credits a mix of integrative healing, positive attitude, and Western medicine for allowing her to survive cancer for nine years and counting. Her blog, Future Happy Self, is part self-exploration about her own journey to finding health and happiness and part advice column so that others may learn from her experiences. Doble works as a headhunter in the Colorado market in addition to doing patient advocacy and public speaking.
In 2017, Doble was given the Courage Award from the Melanoma Research Foundation. In 2018, a 5-part series on living wills written by Doble was featured on the Denver Hospice blog and picked up by Denver's local Fox affiliate. Doble was the 2021 recipient of First Descents' Out Living It Award.
Doble lives in Denver with her husband, Nick, whom she met after first connecting on LinkedIn, and their dog Alice. Thanks to ocular melanoma, Doble and Alice have matching heterochromatic eyes. The Doble family loves to hike, bike, cook and travel.
Sponsored by: