Keynote Address: Anne Grady – Sponsored by Catalent
Date:

24 April 2023

Time:

-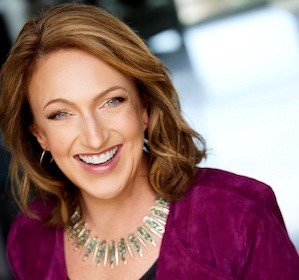 Anne Grady is a best-selling author, entrepreneur, and an expert in building resilient teams, leaders, and organizations. She is also a two-time TEDx speaker, trainer, survivor, optimist, and inspirer.
Anne has a master's degree in organizational communication and has spent the last twenty years working with some of the largest organizations around the globe, including: Microsoft, Dell, Lockheed Martin, Johnson & Johnson, ADP, and Google. Anne is featured in press and media and contributes to Harvard Business Review, Entrepreneur, Fast Company, Inc. Magazine, FOX Business and more.
Anne is known for her ability to intertwine storytelling, neuroscience, and psychology with wit, humor, and authenticity. She shares inspiring personal stories, cutting edge, research-based content, and implementation tools to transfer learning into real life. And she'll make you laugh while she does it.
In her first two books, Anne provides practical strategies to improve relationships, increase productivity, and reduce stress. Her latest book, Mind Over Moment: Harness the Power of Resilience, outlines a science-based approach to build a resilient mindset, skill set, and the ability to reset.
Anne is a mental health advocate and donates a portion of all book proceeds to the National Alliance on Mental Illness and was recently named as one of SUCCESS Magazine's Best Motivational Speakers to Know in 2022.
Sponsored by: