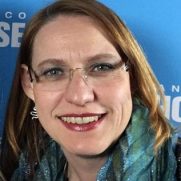 Amy Thompson
Sr. Director Supply Chain Management
San Mateo, CA, United States
|
Eidos Therapeutics, Inc.
About
Amy Thompson is currently Sr. Director Supply Chain Management at Eidos Therapeutics, Inc. a Bridegbio company. She has established the Eidos supply chain management department for phase 1-3 clinical studies, from drug substance to finished clinical products. She now added oversight of the Clinical Supply Chain of multiple affiliates within the Cardio-Renal division of the Bridgebio company. Managing supplies for phase 1-3 clinical trials, from study initiation to commercial readiness. Amy received her B.S. in biology and chemistry at Western Washington University. After working in the Bering Sea for the National Oceanic and Atmospheric Administration, has worked in the bio-pharmaceutical industry over the last 20 plus years. She has had a myriad of positions from chemical operator making pharmaceutical intermediates, to working in R&D labs, setting up GLP laboratories and GMP clinical biological manufacturing plants as Manager of Support Operations and Materials Management. Amy made her transition from biologic manufacturing into clinical supply management when joining Gilead Sciences, where she led a team of Clinical Supply Planners to support up to 7 programs over five therapeutic areas, including solid dose, inhalation and biologic products. During that time at Gilead Sciences, she was involved with clinical supplies management, collaborating with internal and external partners to ensure IMP was delivered to patients without delay, as well as involved in supporting and participating in multiple Regulatory agency inspections, both GMP and GCP. In 2018 Amy joined Eidos Therapeutics, Inc. where she has set up their supply chain management department to support CMC and Clinical Operations in furthering the clinical programs over six affiliates at Bridegbio.
Contact
| | |
| --- | --- |
| Location | San Mateo, CA, United States |
| Company | Eidos Therapeutics, Inc. |
| Position | Sr. Director Supply Chain Management |
| Email | athompson@eidostx.com |
Industry Related Information
Membership Segmentation
Areas of Expertise

Clinical Supplies Management

Logistics / Import & Export
Your Conferences
View the conferences you have attended.