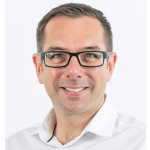 Reply To: Keeping Up With Changing Regulations
September 13, 2021 at 3:31 pm
NSF publish a good legislation update within the EU. It is a subscription service to receive the full quarterly update or register for and download their app.
Furthermore the GCSG regulatory team are a good fountain of knowledge so should you have specific questions then please reach out and we will do our best to respond.
Lastly make sure you register for and attend the GCSG EU knowledge Forum or US conference where there are always updates available for changing regulations and requirements.