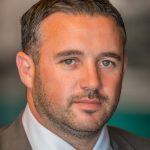 Reply To: Customs Valuation of Investigational Drug Product
November 25, 2020 at 4:53 am
Hi All,
The following link will be of use to you in determining the value of goods for customs purposes within the EU. It sets out a 6 stage process that you should work through sequentially to determine the value of goods to be declared. With regard to IMP it's difficult to see how "Method" 1 – 4 might be applied, hence its common to use the manufacturing costs (Method 5) for this purpose. Once the product receives its marketing authorization its highly likely that the principles of Methods 1 – 4 would apply and in that scenario I believe the value of the goods would justifiably differ significantly to those applied to the IMP.
https://www.revenue.ie/en/tax-professionals/tdm/customs/valuation/valuation.pdf
I hope this helps and good luck.
David