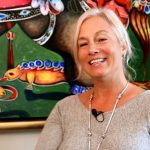 Reply To: Anti Microbial Resistance
July 9, 2020 at 9:54 pm
Hi Sue, can't believe I missed this query. Hopefully you have made progress, but this is such a critical topic it is worth continuing discussions. Our company has been in medication adherence management for almost 20 years. I have a 1-page discussion paper that addresses this isssue:
COVID-19 WARNING – POOR MEDICATION ADHERENCE AND RESISTANCE TO
ANTIVIRAL TREATMENTS. If you like send me a note and I will send you it.