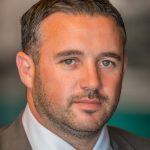 Reply To: COVID Impact to Transportation
May 1, 2020 at 9:29 am
Hi All,
Information of this nature can be found via the WC website using the following link. That said, my recommendation is that you reach out to your courier partner concerning specific requirements. The reality is we can find routes to the vast majority of locations and i'm still amazed by the limited number of consignments that have been severely impacted by this situation.
It's critical that you engage with your courier partner as early as possible to asses all the viable options, undertake a risk assessment and agree the optimal solution for your consignment/business. As referenced above we can usually find a solution, although transit time and cost may vary significantly from those you've experienced historically.
I don't think it will come as a surprise to anyone, although we have seen a sharp uplift in the volume of long direct drive deliveries, utilization of charter flights and Direct-to-patient consignments.
https://www.worldcourier.com/insights/world-courier-update-covid19
Thanks
David