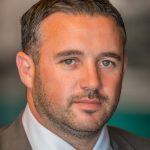 Reply To: Brexit Distribution
August 9, 2019 at 5:19 am
There are a number of organisations who made the decision to move their EU distribution centers out of the UK and into mainland Europe. Although this certainly isn't the only option and there were a couple of organisations who chose to move product ahead of the March 19 deadline and then took the decision to move it back again.
From a personal perspective I don't believe the physical movement of materials is essential in most instances, although this is clearly a risk based decision and anyone running clinical trials in the EU should have a risk mitigation strategy in place. So whilst I don't believe the physical movement of goods is essential, all regulatory submissions should be updated to include a site of certification within the EU 27.
In as slightly different situation for UK patients, as the latest MHRA guidance specifies there will be a one year transition period. This means that if the product currently resides at an EU distribution center you can continue shipping directly to UK sites, throughout that transition period.
https://www.gov.uk/guidance/guidance-on-substantial-amendments-to-a-clinical-trial-if-the-uk-leaves-the-eu-with-no-deal
So if sponsors have not yet moved their EU inventory out of the UK I recommend that they speak with their existing partner and asses their post Brexit strategy, in accordance with the needs of your trial. In a no deal scenario the UK would become a 3rd country, hence product would need to be routed via a EU certification site, prior to its onward distribution to the the clinical site. Many organisations have already established processes whereby the EU certification and onward distribution can be undertaken within an extremely short time-frame, although sponsors should asses that timeline and any inherent risks Vs the unique requirements of your trial.
The primary concern with this model is clearly post Brexit border complexity, however we shouldn't forget that EU consignments from 3rd party countries currently clear border control in an efficient manner. Therefore following any potential short term disruption, at the various ports of entry, normal service should be resumed.
As was the case ahead of the prior Brexit deadlines, many sponsors will further mitigate these risks by bringing site shipments forward and temporarily increasing site inventory. A poor example, but similarly to the way we prepare for the festive period each year.
Happy to discuss further and please feel free to contact me directly.
David Spillett – EU Presentation Coordinator