Sponsorship Opportunities at the GCSG 2021 European Virtual Knowledge Forum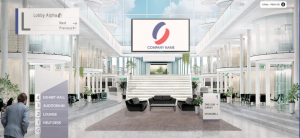 Thank you for your interest in purchasing a sponsorship  at the GCSG 2021 European Virtual Knowledge Forum. Just as during our in-person conferences, our objective is to provide a (virtual) forum for the open exchange of ideas, regulatory updates, technological advances and information of a non-confidential nature related to clinical supply activities. We strive to promote closer professional relationships among personnel engaged in clinical supply activities as well as between the clinical supply group and other segments of the pharma/biotech industry. In keeping with this purpose, exhibitors and sponsors are encouraged to be educational, communicative and informative in their virtual exhibits or sponsor activities, during our workshop discussions and in any contact with attendees.
Click below for a list of the sponsorships available at our virtual conference along with updated pricing.