Sponsorship Opportunities at the GCSG 2021 US Virtual Conference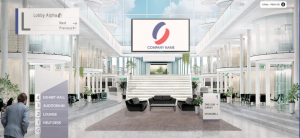 GCSG is excited to announce the sponsorship and exhibit offerings for the 2021 US Virtual Conference!
The Virtual Conference Planning Committee used the feedback provided by you, our partner vendors, to guide us in planning for the upcoming conference.  We will continue to utilize the Communiqué 6Connex virtual event platform to host this year's event but with new & improved features (we have video chat!!) as well as a much greater knowledge about the features of the platform.
We are drawing on our experience with face-to-face conferences & adding some entertainment options (check out the related sponsorship opportunities) to the agenda as well as dedicated time for the Exhibit Hall.  With a little effort on your part, we believe this platform can provide the type of engaging, interactive virtual conference experience that will maximize your return on investment. All the sponsorship and exhibit booth options are designed to provide you with the greatest visibility and opportunity to reach potential and existing customers.
We will be offering two online demonstrations (via Zoom) to vendors interested in exhibiting or sponsoring at the US Virtual Conference and will provide a 30-minute complimentary (FREE) one-on-one consultation with a GCSG volunteer to help every exhibitor build their exhibit booth.
Click below for a list of the sponsorships available at our virtual conference.  We look forward to seeing you there!