Exhibitor's Guide for the GCSG US Conference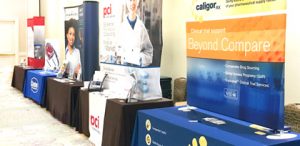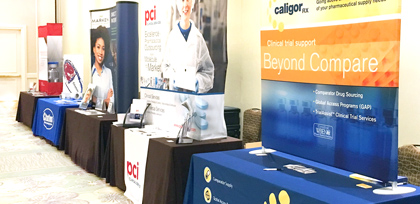 Some quick guidance for exhibitors; please refer to the links below for full info:
Space Assignment: Exhibitor space will be reserved on a first paid, first served basis
All exhibit materials must fit completely on the table-top provided (approximately 2′ X 6' in size).
Only one display per company per table is permitted
Exhibitor personnel must wear their registration badges at all times.
Please Note:

VENDOR companies (exhibitors and non-exhibitors) are permitted to register 2 Business Development/Sales delegates only (not counting Speaker or Committee members (rules apply)).
Additional delegates that are operational based are permissible.