Join us at the Hyatt Regency Grand Cypress Resort in Orlando, FL for the 2023 US Conference!
The 2023 Conference will be held April 23-26 in sunny Orlando, Florida, just minutes from Disney World, Universal Studios, SeaWorld and other world-famous attractions.  Planning is well underway and the GCSG Team has been busy putting together a packed agenda full of educational workshops and lectures and of course, the exciting networking events we all love!
We will have great sponsorship opportunities again this year, some familiar and some new opportunities exclusive to our destination.  Registration for Sponsorship & Tabletop purchases will go live on December 6th at 11:00am EST. Early bird registration for all other registrant types will open on December 13th and close on February 3rd. We are excited and looking forward to seeing you all soon!  Be sure to check back often for more information.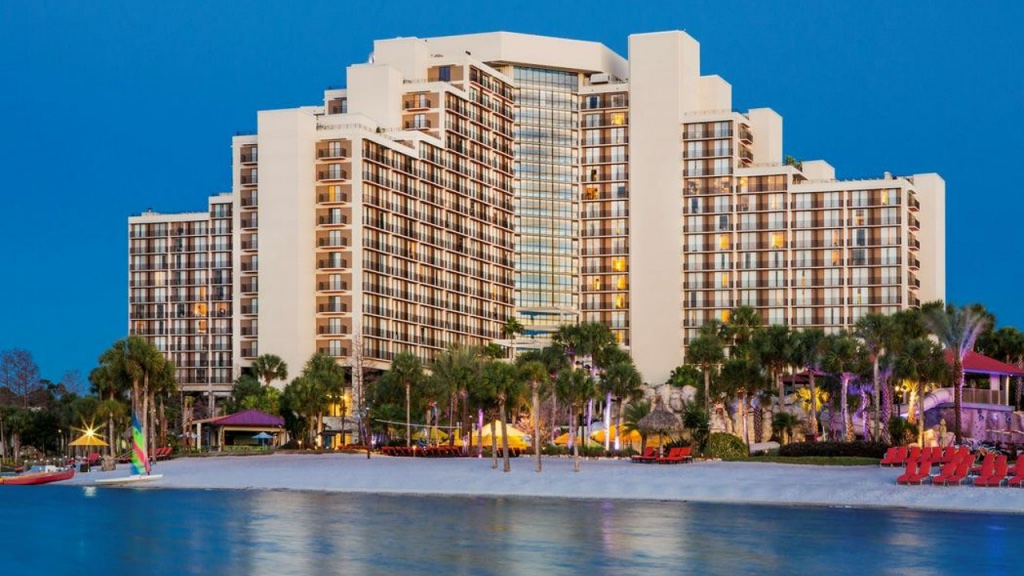 Conference Highlights!
Meet our Keynote Speaker - Anne Grady
Anne Grady is a best-selling author, entrepreneur, and an expert in building resilient teams, leaders, and organizations. She is also a two-time TEDx speaker, trainer, survivor, optimist, and inspirer.
Anne has a master's degree in organizational communication and has spent the last twenty years working with some of the largest organizations around the globe. Anne is featured in press and media and contributes to Harvard Business Review, Entrepreneur, Fast Company, Inc. Magazine, FOX Business and more.
Anne is known for her ability to intertwine storytelling, neuroscience, and psychology with wit, humor, and authenticity. She shares inspiring personal stories, cutting edge, research-based content, and implementation tools to transfer learning into real life. And she'll make you laugh while she does it.
In her first two books, Anne provides practical strategies to improve relationships, increase productivity, and reduce stress. Her latest book, Mind Over Moment: Harness the Power of Resilience, outlines a science-based approach to build a resilient mindset, skill set, and the ability to reset.
Conference Highlights!
Meet our Patient Testimonial - Katie Ortman Doble
Katie Ortman Doble is a patient advocate, writer and motivational speaker who inspires through her witty and optimistic outlook as a stage 4, ocular melanoma survivor. Doble credits a mix of integrative healing, positive attitude, and Western medicine for allowing her to survive cancer for nine years and counting. Her blog, Future Happy Self, is part self-exploration about her own journey to finding health and happiness and part advice column so that others may learn from her experiences. Doble works as a headhunter in the Colorado market in addition to doing patient advocacy and public speaking.
In 2017, Doble was given the Courage Award from the Melanoma Research Foundation. In 2018, a 5-part series on living wills written by Doble was featured on the Denver Hospice blog and picked up by Denver's local Fox affiliate. Doble was the 2021 recipient of First Descents' Out Living It Award.
Doble lives in Denver with her husband, Nick, whom she met after first connecting on LinkedIn, and their dog Alice. Thanks to ocular melanoma, Doble and Alice have matching heterochromatic eyes. The Doble family loves to hike, bike, cook and travel.
Regular Registration Opens December 13th!
Registration Information
Registrant Type

Member Pricing

Non-Member Pricing

BD/Sales/Sr Executive

$1,549 (Until Feb 3)

$1,749 Regular

$1,798 (Until Feb 3)

$1,998 Regular

Independent Consultant

$1,549 (Until Feb 3)

$1,749 Regular

$1,798 (Until Feb 3)

$1,998 Regular

Pharma/Biotech Employees

$1,549 (Until Feb 3)

$1,749 Regular

$1,798 (Until Feb 3)

$1,998 Regular

Vendor Operations

$1,549 (Until Feb 3)

$1,749 Regular

$1,798 (Until Feb 3)

$1,998 Regular

Speaker/Facilitator

$1,349

$1,598

4 for 3 Discount

4th person registration

FREE!

$249
Conference registration fee includes:
Inspiring Keynote Speaker
Interactive Workshops
55+ Vendor Exhibits
Vendor Reception
Panel Discussions
Multiple Networking Events
Breakfast, Lunch & Snacks Daily
Conference Materials
Much, much more!
Payment Methods
Payment via credit card / e-transfer is expected at time of registration. Bank transfers will incur an additional fee of $100. Other payment methods require prior approval and may incur a fee.
Join our mailing list:
Registration Key Dates
December 6th, 2022
Registration opens at 11 AM EST for Sponsorship & Tabletop Purchases
BD/Sales/Marketing & Independent Consultant registrants only
December 13th, 2022
Early bird registration for all other registrant types opens
February 3rd, 2022
Early bird registration ENDS!
February 4th to April 26th
Conference Information: