Support the Emily Whitehead Foundation
Emily's dad, Tom Whitehead, shared their family's story with us at our GCSG 2020 Virtual Conference and what an inspiring story of strength and resilience that story is.  At age five, Emily Whitehead was diagnosed with an aggressive form of acute lymphoblastic leukemia (ALL) that failed to respond to chemotherapy. As a last hope, Emily was enrolled in a clinical trial at Children's Hospital of Philadelphia (CHOP) and became the first pediatric patient in the world to receive CAR-T cell therapy and have her immune system trained to fight cancer. The experimental therapy worked and Emily is now healthy and 8 years cancer free.
The Emily Whitehead Foundation is a non-profit organization committed to activating the cure for childhood cancer. The foundation directly funds CAR-T cell therapy research, raises awareness through education and sharing inspiring stories, and is a resource for families affected by childhood cancer to find alternative treatments. For more information, please visit www.EmilyWhiteheadFoundation.org.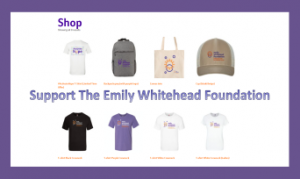 Patient Testimonial - Charlie Ross - Please Support Chelsea's Angels
GCSG 2020 European Scholarship Recipient – Anamarija Pispek
GCSG 2017-2018 scholarship