FEATURED SPONSORS DIRECTORY
Welcome to our directory of clinical supply Featured Sponsors!  These companies have not been specifically vetted by GCSG but they have partnered with us in an effort to educate you, our clinical supply colleagues, about available service provider partners and the solutions they offer to help us all work more efficiently in getting the right drug to the right patient at the right time.  If you are a service provider and would like to partner with GCSG by joining our Featured Sponsors Directory, please contact us by completing the form at the bottom of the page.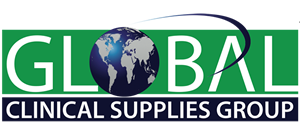 Global Clinical Supplies Group (GCSG) is a professional organization, made up primarily of industry volunteers, that provides a forum for open discussion to share knowledge and industry best practices for clinical supply and related professionals. We fulfill this mission within a culture of friendly collaboration by convening annual conferences, hosting an interactive website, providing networking opportunities and offering professional and personal development programs.