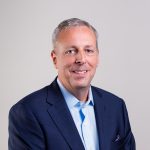 Reply to: Direct to Patient
March 14, 2020 at 4:40 pm
We have been involved in DtP / DfP since prior to 2012. It is widely accepted by regulators. We have experience now in over 60 countries and have handled thousands of shipments within the past year. The main regulatory considerations are patient confidentiality / data privacy and the dispense model.
There's been very interactive workshops on DtP at the last several GCSG meetings in both Europe and the US. They are great forums because you get input from sponsors, CRO's, CDMO's, nursing providers, courier's, etc. that engage in very open dialogues.
There are so many benefits for patients that it can really help drive their interest in participating and remaining in studies. A DtP response to a pandemic never occurred to me before January. We had little DtP activity in China prior to this. The hundreds of shipments we've handled since have proven to be a very effective means to reach patients that cannot easily (or without risk) leave home to travel to sites.