Speakers
See the whole list of speakers!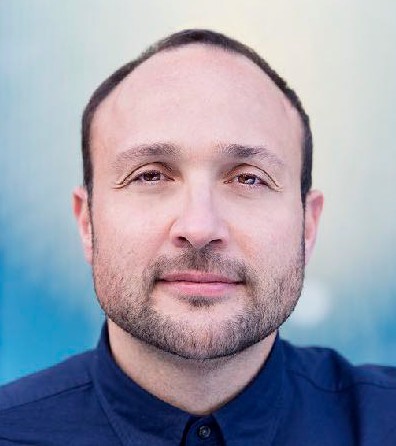 Nick Jankel
International Keynote Speaker
Nick Jankel is a highly sought-after and accomplished international keynote speaker who inspires audiences across the globe to forge the future of the digital, disrupted, and damaged world.
As a futurist, leadership theorist and transformation catalyst at the pinnacle of thought leadership, Nick has advised and accelerated many ambitious organizations such as Novartis, HSBC, Unilever, Nike, No.10 Downing Street, Genentech, Smucker's, Google, Diageo, Roche, Intel, Lendlease, P&G and the BBC.
Nick is a master at the skills and capabilities of Transformational Leadership: how to metabolize constant change into concrete value and impact, from leading digital transformation to landing disruptive innovation. A Cambridge-educated medic, he develops highly-original thinking and powerful tools— using a blend of the latest brain science fused with profound wisdom—that inspire leaders to switch on and step up rather than freezing in uncertainty, fighting the need for tangible change, and repeating what worked in the past.
A purpose-driven entrepreneur since the age of 24, Nick initially made his name as the innovation guru behind the global launch of Xbox and the development of the most successful TV show of all time (Dancing with Stars / Strictly Come Dancing). But he realized, the hard way, that disruptive innovation always fails if executives do not have the capabilities to lead and land transformation; and company cultures cannot afford real change. So he pivoted his career and business to focus on unlocking the power of transformation in organizations.
Nick is a globally-recognized expert on the future, and the role of Transformational Leadership in manifesting it. He does not just illuminate what the future holds – from AI, blockchain and biotech to climate change and Gen Z – but how audience members must change themselves to forge the future they want to see. Using cutting-edge neuroscience explained in simple ways within beautiful presentations, he inspires people with warmth and finesse to leave behind old ways of thinking and acting to embrace the limitless opportunities of the Digital Age .
Unlike most speakers, Nick provides audiences with take-away tools that they can use for a lifetime; and can include immersive experiences to start people making the change at the event. He customizes every talk with relevant case studies, stories from the frontlines, and nuggets of science. A seasoned broadcaster, Nick hosted his own network BBC TV Show, has been featured in the FT and The Sunday Times, and has taught at LBS, Oxford, Yale and SciencesPo. He obtained a Triple 1st Class degree – summa cum laude – in Medicine & Philosophy from Cambridge University and is the author of a number of books on creativity, transformation, and leadership. As a philosopher, he has been invited to speak at the prestigious Aspen Ideas Festival, TEDx, PBWC SF, and SciFoo at Google Mountain View.
Jan Pieter Kappelle
Vice President- Strategy 4G Clinical
Nick Sireau
CEO and Chair of Trustees
Nick Jankel
International Keynote Speaker
Paula Pulsoni
Senior Director – Clinical Supply Solutions
Harry Berlanga
Quality Director & Qualified Person
Rich Nelson
Distribution Services Manager
Christine Fattore
Executive Director
Steven Jacobs
Global BioPharm Solutions
Conference Sponsors Description