Speakers
See the whole list of speakers!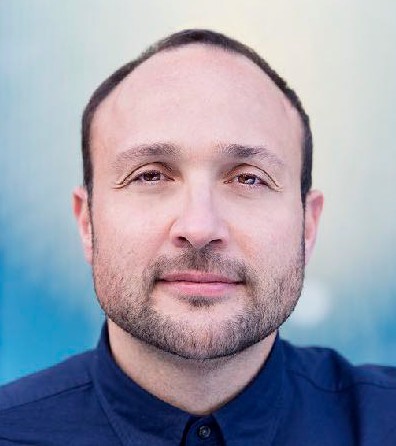 Nick Jankel
International Keynote Speaker
The European Knowledge Forum references architecture for Clinical trial supplies; the greatest architecture (the ones that redefine the very definition of the word) are the sort that think outside the box, inspire, and bring an emotional response; yet are built on a foundation of stability and robustness. The GCSG committee would like to take this Knowledge forum as a charge to do the same; think outside the box to create the next era of our sector; or in other words; drive innovation by take learnings wherever they can be found.
With that in mind, Nick Jankel is a thought leader and author; whose life's work is to understand how people and organizations can lead transformations that forge the future so everyone thrives. Nick therefore is a perfect fit for helping us shape our thinking an challenge our own internal 'mind architecture'.
We welcome Nick Jankel as our keynote speaker this year.
Azra Beganovic
Study Manager
Katy Ostertag-johnson
Senior Manager, Clinical Supply Chain
Scott Ohanesian
Senior Vice President Commercial Operations
Colin Terry
R&D Strategy & Operations
Robin Marcus
Chief Strategy Officer
David Spillett
Global Accounts Director, World Courier
Terry Iacobucci
Associate Director
Caitriona Lenagh
QP Service Manager / Qualified Person
Mark Woolf
Global Manager, Depot Network, Catalent
Samuel Gal Alterovich
Managing Director
Paula Pulsoni
Senior Director – Clinical Supply Solutions
Harry Berlanga
Quality Director & Qualified Person
Nick Sireau
CEO and Chair of Trustees
Sue Lee
Director Hexagon Supply Chain
Jan Pieter Kappelle
Vice President- Strategy 4G Clinical
Felipe Pereira
Head of Clinical Supply Planning, UCB
Steven Jacobs
Global BioPharm Solutions
Christine Fattore
Executive Director
Terry Panayiotou
IWR Manager
Karen Mcnamara
Infinity Pharmaceuticals, Inc.
Nick Jankel
International Keynote Speaker
Rich Nelson
Distribution Services Manager
Gavin Morgan
Senior Manager, Global Logistics
Sarah Brown
Clinical Supplies Manager
Conference Sponsors Description